May has been designated as the National Physical Fitness and Sports Month. It's the perfect time to move towards a healthy and active lifestyle. Across the country, schools and athletic programs are encouraging children of all ages to enter sports programs as a way to remain physically fit and active. Children entering an athletic program must get a sports physical done. While many summer programs don"t require a physical for the child to participate, it"s a good idea to get one prior to the end of the school year in anticipation for fall sports programs that are hosted by the school.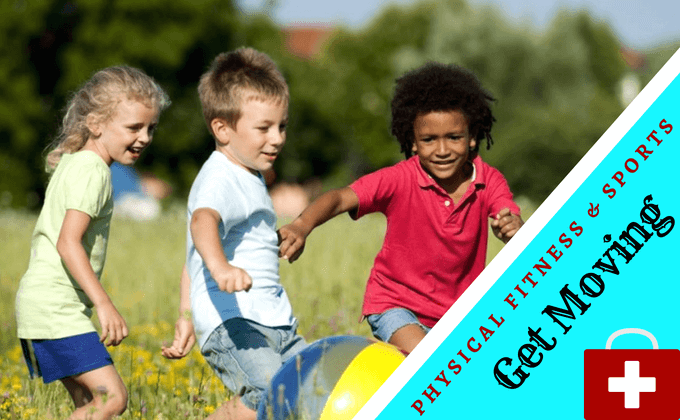 What Is a Sports Physical and Why Is It So Important?
A sports physical is used to determine whether or not a student is physically capable of handling the intense activity of any type of sport. The three main checkpoints involve the musculoskeletal system, the lungs, and the heart. Vital signs are monitored as well and the student"s BMI is also evaluated.
What Is the Best Time to Get a Sports Physical Done?
You should get the sports physical done six-eight weeks before participating in any sport. That way, you will have enough time for any treatment or the follow-up exam before the sports season starts.
What to Expect in a Sports Physical?
A sports physical starts with a detailed medical history. Your doctor will ask about previous illnesses and injuries that might affect your child's ability to play the sport. They will inquire about the daily habits, lifestyle choices, and other health problems that may include:
Drug and alcohol use
Excess fatigue
Chest pain
Shortness of breath during exercise
Asthma
Vision problems
After the medical history, your doctor will do a physical exam in which he will:
Measure height and weight
Check blood pressure, heart, and lungs
Check neurological function that includes reflexes and coordination
Test vision and hearing
Check joint flexibility, spinal alignment, mobility, and posture
Check the nose, ears, and throat
Get a hemoglobin count and check cholesterol
Give immunizations, if required
After the sports physical, your doctor might recommend some treatments or certain medications that can allow your child to play the sport safely.
Why Family Care Centers Are the Ideal Choice for Your Sports Physical?
Family Care Centers are the best place to have a sports physical performed for several reasons. If the child"s primary physician is on staff at the facility, he will already know the child and their medical history. By having immediate access to the child"s medical records, the doctor will know of any potential problems that may arise if the child participates in an athletic activity. With May being the National Physical Fitness and Sports Month, it"s the perfect time to schedule your child"s sports physical at our Family Care Centers. We provide walk-in sports physicals at all three locations: Fountain Valley Urgent Care, Irvine Woodbridge Walk-In, and Costa Mesa Urgent Care. Sports physicals are only $25 for a limited time. Get it done early so your child can begin to enjoy all the fun and excitement of their favorite athletic activity.