Welcome to the April 13th edition of 5-Shot Friday, featuring 5 things that can actually change how you relate to health and wellness.
I first heard about doing this from a cutting-edge, Silicon Valley biotech CEO about 5 years ago. He'd used new technology to grow his own stem cells from a blood draw to create his own heart muscle tissue, inserted them onto an organ-on-a-chip device, then tested various heart medications against them for efficacy. Fast forward to Columbia University scientists, who developed a similar process to create the simulator in just four weeks:
"The bioreactor technology developed by the researchers allowed them to measure a variety of tissue properties, including calcium signal propagation and the frequency and force of the tissue contractions. The team could also assess how the cultured tissue responded to drugs, suggesting the technology is highly amenable to cardiac drug screening tests." If this scales further and faster, it could mean tailoring medications for you as an individual, without the usual guesswork: will this medication work for you, will it cause side effects, is it toxic?
…is kind of lacking, at least for now, according to this article from Gizmodo:
"The promise of personalized medicine is to exploit the variations in our genome, tailoring treatments and assessing risk of disease based on specific genes. But modern science has so far mostly ignored that those variations sometimes fall along ancestral lines. Topol put it bluntly: "Your chances of there being existing genetic research relevant to you and your health are better if you are of European ancestry. "The truth is that if you are black, Latino, or a member of an indigenous population, we just don't know all that much about your specific genes. It is discrimination embedded deep in the annals of medicine, a slight resurfaced with every journal article that includes the disclaimer that the study population was of "mostly European descent."
The video is a 40-minute podcast episode from Dr. Rhonda Patrick's Found My Fitness site. In it, she interviews Drs. Justin and Erica Sonnenburg, who describe how increasing our intake of fiber benefits us at a genetic level, by promoting the growth of key healthy bacteria that secrete substances that regulate our immune systems via chemical signals. Fiber keeps you "regular," but its main benefit is acting as fuel for microorganisms that you symbiotically dance with to maintain your health.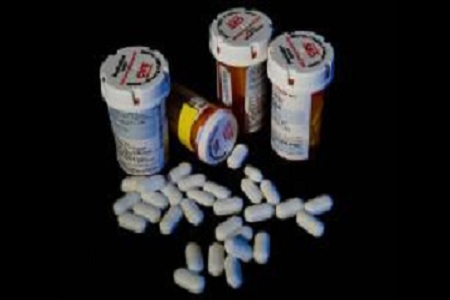 An opinion piece by Max Richtman from CNN, former staff director of the Senate Special Committee on Aging. The price of pharmaceuticals has risen steadily, to the point of many seniors being unable to afford them. That's not unusual with experimental drugs, but there's a real issue about corporations working hard to keep things that way.
"Sen. McCaskill likened the perennial drug price hikes to paying an auto dealership a 20% markup on the same model car year after year. Seniors living on fixed income simply can"t afford this -- and there are actual life and death consequences. According to a report by the Centers for Disease Control and Prevention, 2 million seniors did not take their medications as prescribed in 2015 due to medication costs. The dilemma of seniors having to choose between meals and pills is very real. "It"s no mystery why the pharmaceutical companies almost always get their way in Washington. "The pharmaceutical and health products industry ... is consistently near the top when it comes to federal campaign contributions," reports the Center For Responsive Politics. Pfizer leads the pack, showering candidates with over $900,000 in donations during 2017 and 2018, with about 55% going to Republicans and 45% to Democrats."
If you'd like to get more 5-Shot Fridays, please subscribe to my email list for automatic updates delivered to your inbox (I will never share or abuse it). And if you enjoyed this week's edition, I'd appreciate a share. [feedburner_form]